Add Date Stamp to Photos
How do I add date stamp to photos after they're already been files? Mytoolsoft Watermark Software can help you to do this in batch mode.
1 Select photos which do you want to add date stamp.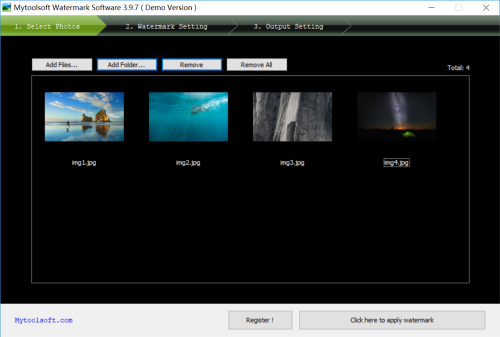 2 Switch to "Watermark Setting" panel, choose the "Use text watermark" checkbox, then click the "Insert" button, select "Photo Date" and date format in popup menu, then there is a "DATE1" placeholder int text area. At this point, int the preview, the placeholder area automatically convert to the date stamp of the photo.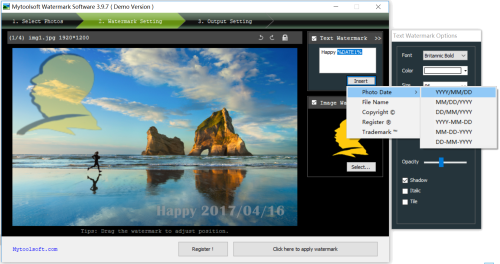 3 Click the larger button in the main window bottom, then done.